Biography
Jaco Sieberhagen is well established within the South African art industry and is currently based in Onrus. He holds a BA degree from the University of Port Elizabeth, a BTh from Stellenbosch University and was a part time student in sculpture under Prof Jos Nell at Rhodes University.
Using CAD (computer-aided design) and laser technology Jaco creates shadow sculptures from mild steel. These sculptures express the landscape of the mind. He uses the skills and ideas of sequential art to allow the sculptures to tell a story.
Jaco has taken part in numerous local and international exhibitions and has presented twelve solo exhibitions. His monumental sculptures are in sculpture parks as far afield as China and Taiwan. His work has been included in various corporate collections, including The South African Constitutional Court, Sasol Collection, RMB Collection and the Sanlam collection.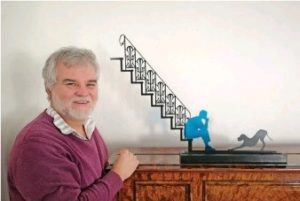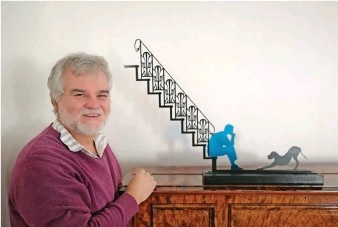 Artworks - click on images to view larger